Cleaner Machine

Better Coffee
The first ever capsule to clean your
Nespresso® coffee machine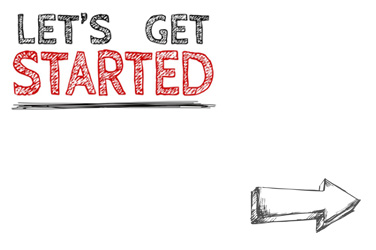 How to Clean Your Coffee Machine
These are all you need:
1. Caffenu® Cleaning Capsules
2. Caffenu® Eco Descaler

Simple!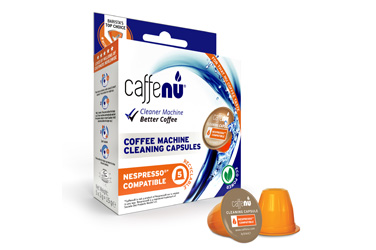 1. Caffenu® Cleaning Capsules
The capsule releases a unique foaming agent inside the brewing chamber that gets rid of old coffee oils and residue in just 2 minutes. Don't forget, only a clean machine makes fresh coffee.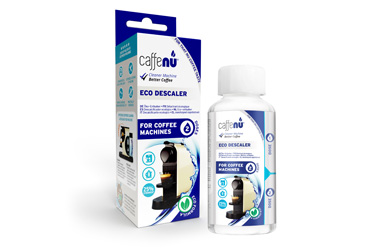 2. Caffenu® Eco Descaler
Your coffee machine needs to be descaled regularly to remove lime scale and calcium build-up and avoid machine damage. The Caffenu® Eco Descaler effectively removes lime scale deposits, and ensures the hygiene of your machine's internal components.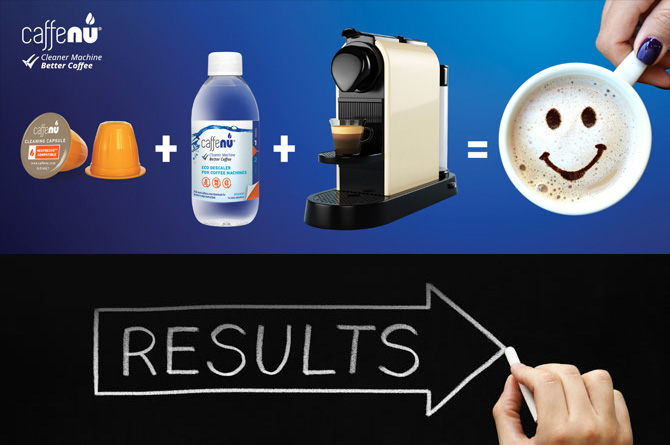 Results?
Cleaner Machine . Better Coffee
---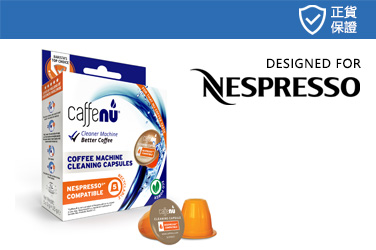 Nespresso®
- 3g x 5pcs

Compatible With:
Le Cube、Essenza、Pixie、U、U Milk、Inissia、Maestria、Grand Maestria、K-mix、Krups、Delonghi Latissima (Touch、Pro)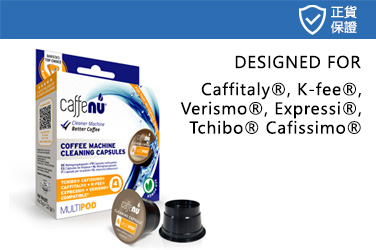 Multipod
- 3g x 4pcs

Compatible With:
Caffitaly®, K-fee®, Verismo®, Expressi® and Tchibo® Cafissimo®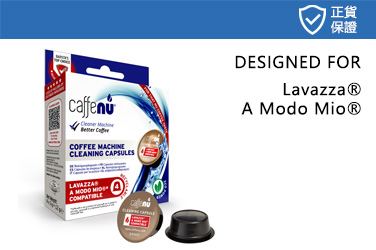 Lavazza® A Modo Mio®
- 3g x 4pcs

Compatible With:
All Lavazza® A Modo Mio® coffee machines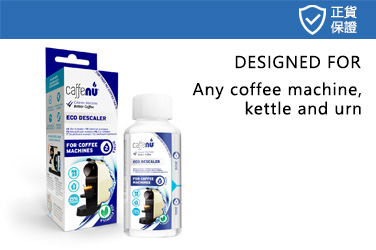 Eco Descaler
- 200ml (enough for 2 doses)

Compatible With:
The descaler can be used on any coffee machine, kettle and urn.
Recommended by Experts
Award winning Barista Mikhael Bou Rjeily knows about the importance of cleaning your coffee equipment

"Cleaning is not a maybe. It is a must!

Every time you extract a shot of espresso, it leaves a layer of oil behind in the machine. Flushing with water alone does not help! If you don't clean your machine properly, it will affect the taste of your coffee, and more importantly your health.

The Caffenu® cleaning capsule is an innovative product that makes it possible for coffee capsule machine owners to clean their equipment properly, so they can enjoy fresh coffee."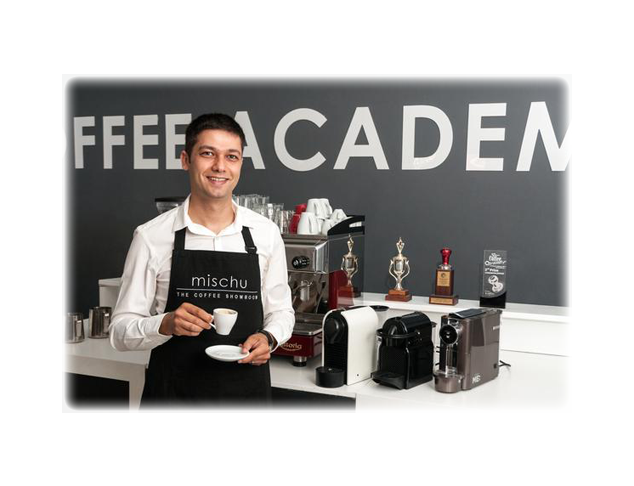 Caffenu® Products
Caffenu® Cleaning Capsules
Caffenu® Eco Descaler
Authorized Shops in HK
HKTVmall
Find Pretty Hong Kong

Europresso HK

OTL Mall

More coming soon, follow our Facebook for lastest updates